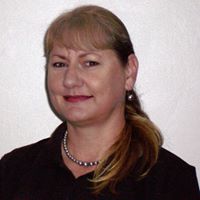 ​ Karyn Chapman
CMT, CCST - NCTMB 0019010180 BCTMB
I have 20+ years of therapeutic massage experience in both New Zealand and the United States.
I was born and raised in the North Island of New Zealand and started my career being mentored in a community house by a gifted Osteopath, Naturopath and Craniosacral therapist, Madhu Bhana. During the mentorship I studied and completed the Certificate in Nurse Health Science, I also studied and practiced aromatherapy, naturopathy and reflexology. After the mentorship I moved back to my home town and ran a successful massage business and gained a diploma in Aquarian Healing and achieved Reiki Master.
Not long after immigrating to America I attended the U.S. Career Institutes Massage Therapy program where I gained valuable experience in sports, chair and deep tissue massage.
In August 2015 I achieved certification in CranioSacral Therapy which concludes 5 levels of training including Biodynamic and Biomechanical techniques through Ken DiPersio. I am very excited about it as a therapy as I deeply believe, and have seen, that it has a profound healing effect on people in need. CranioSacral Therapy has been an effective therapy for a wide variety of problems associated with pain and loss of function both as a primary treatment method and combined with other traditional or complementary techniques.
As a CranioSacral therapist, massage therapist and bodyworker I am continually striving to advance my skills while working with you so you can achieve a body you feel comfortable in.
I desire to provide you with the quality massage you deserve along with an education for your overall health and wellness. During all client interactions I believe in and practice client /therapist communication so you will get exactly what you need from the session.
You have the choice of receiving a variety of great massage techniques or treatments from me, such as; swedish massage, a variety of deep tissue techniques, CranioSacral Therapy, sports massage, soma cupping, kinesio tapeing, myofascial release, myoskeletal alignment techniques, pre and post natal massage, chair massage, reflexology or reiki, delivered with a choice of pure grapeseed oil, fractionated cocnut oil or your personal blend of essential oils.
I welcome you to call to book an appointment with me so you can experience for yourself my therapeutic healing and guidance in your individual steps for health improvement or to help you in your goals to become pain and restriction free. You'll leave feeling relaxed refreshed and revitalized and looking forward to your next session.